Ehime Citrus Club was formed to promote
citrus produced in Ehime Prefecture

Coach Sugahara's Research Report
Graduate School of Agriculture, Ehime University
Professor Takuya Sugahara
Citrus contain a variety of functional components. For example, there's vitamin C, whose antioxidant effects can help with things like skin problems. Then there's β-cryptoxanthin, which activates your immune cells. And they also contain nobiletine, which can help against allergies. Give yourself a boost with Ehime citrus!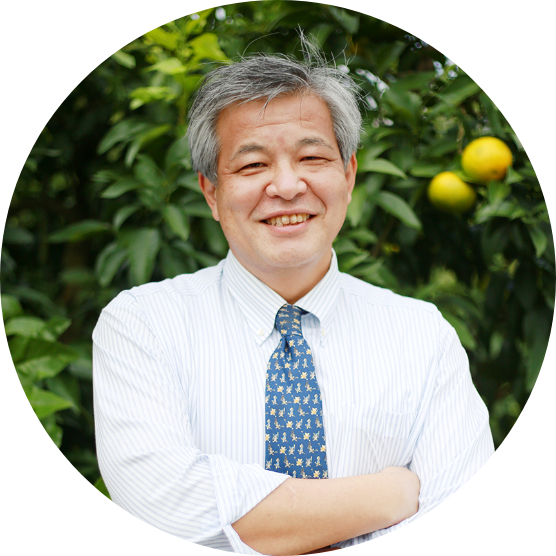 What Makes Ehime Citrus So Wonderful
New varieties are appearing
all the time!
Ehime produces around 210,000 tons of citrus a year. With more than 100 years of history and the technology and research cultivated throughout it, the region has garnered the leading share in Japan. This section introduces Ehime's mikan (Japanese mandarins) in all their variety.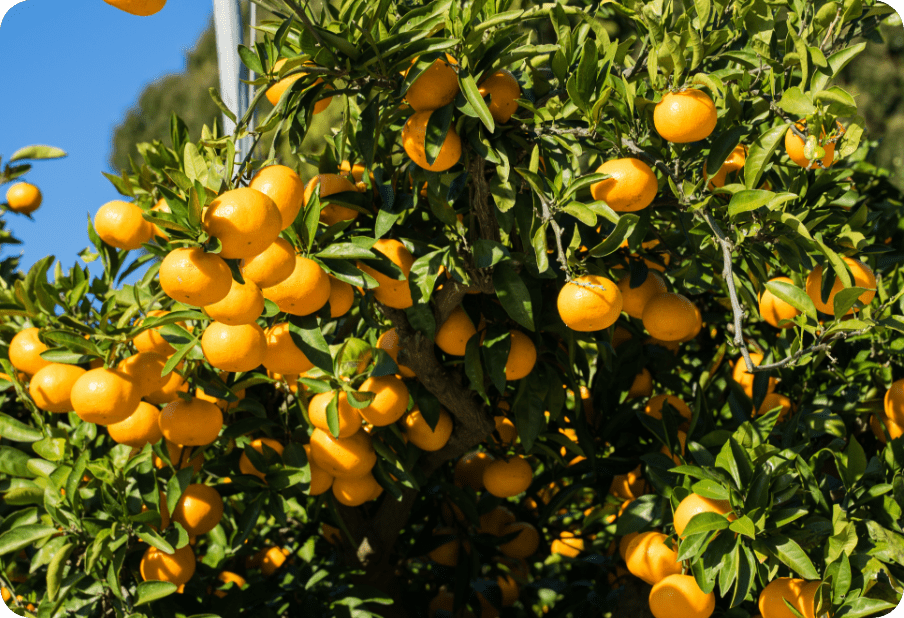 There are about 11 main kinds of citrus
Another feature of Ehime Prefecture is the wide range of citrus it produces. These include mikan, iyokan, and dekopon. It's also developing new varieties by combining different citrus together—a prominent example being the mikan-orange hybrid "kiyomi." The flavors vary widely, too. For example, some are very sweet, while others are more sour. Ehime boasts the top levels of production and variety in Japan, and expectations are growing ever higher about its future research, as well.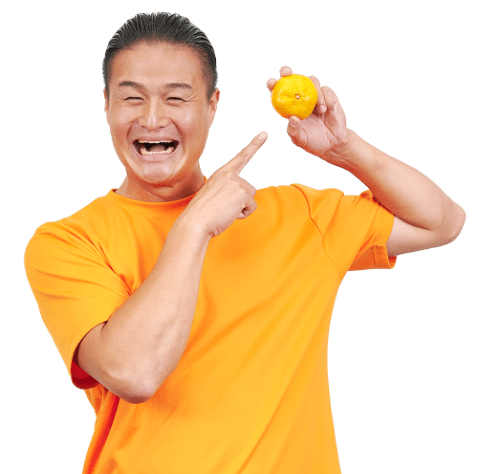 Calendar of Seasonal Citrus
Citrus you can enjoy all year round
The main period for picking mikan is October to January, but growing them in greenhouses and having more varieties mean you can now enjoy their deliciousness all year round. The harvesting times differ depending on the variety, so it's great fun to compare the flavors and see if you can find a favorite.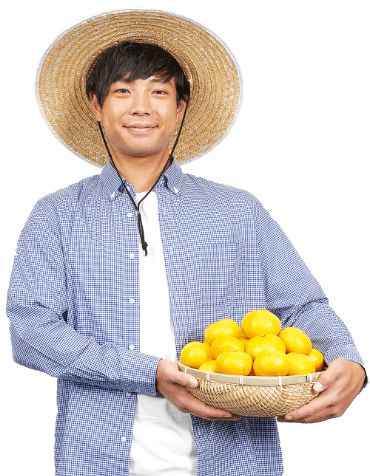 You can scroll horizontally >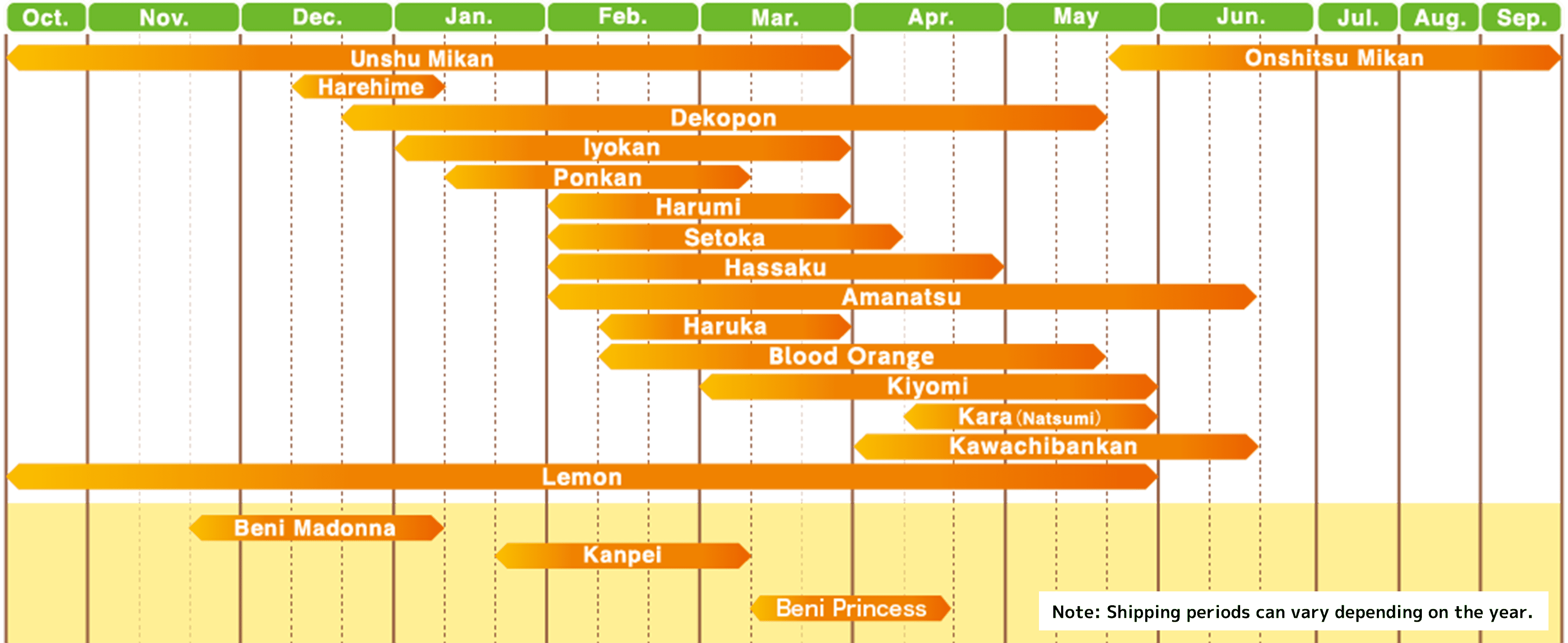 Official Instagram