Ehime, Kingdom of Citrus
Ehime Prefecture is the second largest harvester of unshu mikan after Wakayama Prefecture, but is the leader when it comes to chubankan citrus. It's No. 1 in Japan for citrus overall, producing 207,000 tons in 2017.
Also, it produces more than 40 varieties—another national best. While citrus harvests in Ehime Prefecture are decreasing, a shift toward chubankan citrus is also well underway, and the number of delicious, outstanding varieties is increasing rapidly—varieties like Beni Madonna, Kanpei, and Setoka, to name just a few.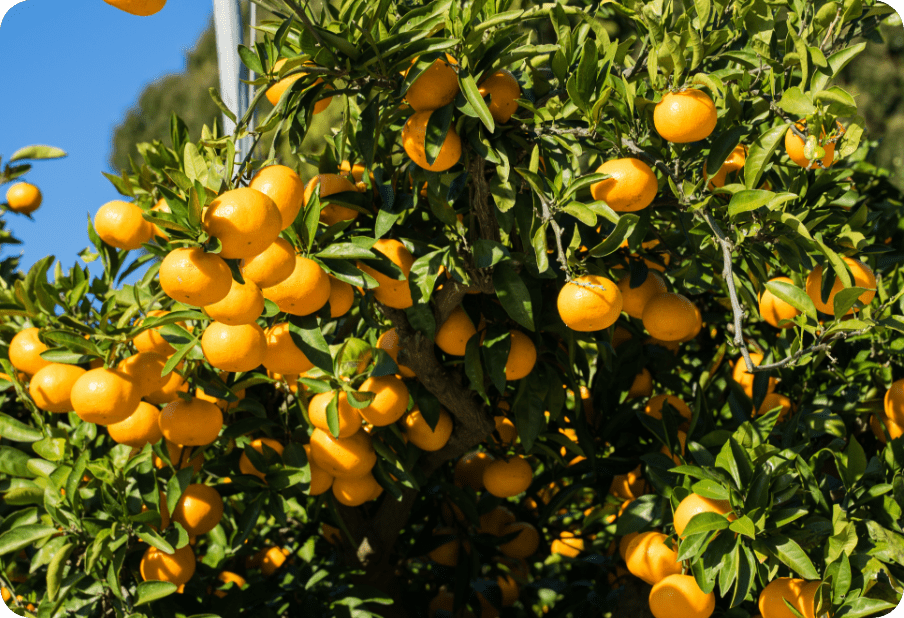 The reason for the high yields is said to be that "it has three suns". The first is the sun that shines in the southern sky, the second is the sun that's reflected off the sea, and the third is the sun that's reflected off the stone walls up on the mountains. Citrus that grow while basking in the light of these three suns taste exceedingly sweet and juicy.
Calendar of Seasonal Citrus
With these factors making it a land so well-suited to growing them, the prefecture has gained the richly deserved nickname "Ehime, Kingdom of Citrus."
Also, growing a wide variety of citrus means they're harvested all year round, so you can enjoy flavors that match the season.
You can scroll horizontally >